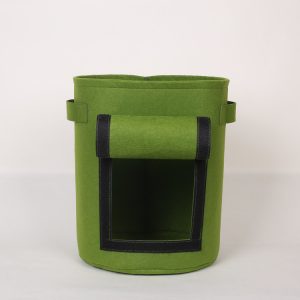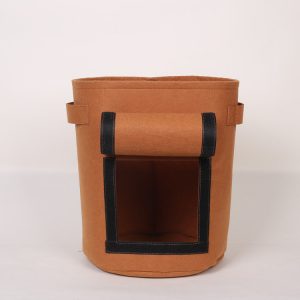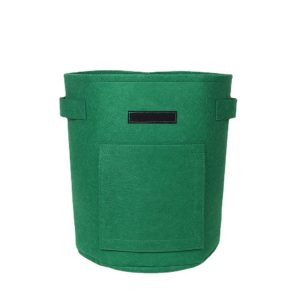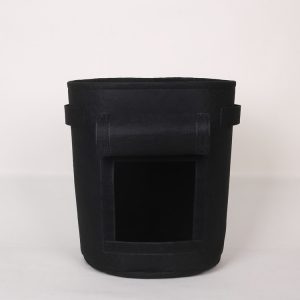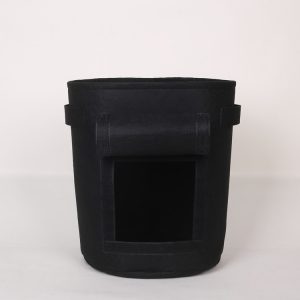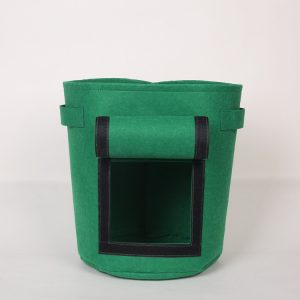 Product Name
 Grow Bags
Size
1mm or Customized
Material
Non woven fabric or  Customizable
Technics
Needle Punch
Color
Black, Tan, Green, White, Blue, Customizable
Features
1) Made of environment friendly fabric, allow roots breathable and healthier.
2) Booster better roots aeration and access to oxygen, resulting in a vigorous plant with more flowers and fruits.
3)No-strap water design prevent over watering of plants.
4) Keep roots warmer in winter and cooler in the summer.
5) Decrease risk of transplant shock.
6) Sturdy handle straps easier transportation.
The grow bag is made of a new type of container cultivation technology, imported special synthetic fiber non-woven fabric for soil and water protection, with a reasonable fabric production formula and strong tensile force.
The cloth planting bag has good air permeability, which is good for planting and the growth of plants. Why is it good for the growth of plants? Because the planting bag retains enough roots, the plant is not easy to be soft when transplanting. The non-woven planting bag is environmentally friendly and non-woven. The bag will decay naturally and will not harm the environment. In addition, the price of non-woven bags is generally low. For green plant companies, plastic pots, ceramic pots and other containers are expensive for large-scale planting, which reduces the cost of cultivation. The non-woven planting bag is also easy to handle in the later stage of transplantation and maintenance, and ordinary people can use ordinary methods to complete it.
Finally, there are plants that are often transplanted. The success rate of transplanting with non-woven planting bags will be higher. However, planting tree bags will greatly reduce the damage in this respect, so that the plants will be transplanted as intact as possible, without too much of the plant. Pruning has greatly improved the survival rate and quality.